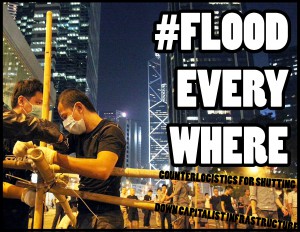 Here is a theoretical contribution to the upcoming wave of ecological direct action against infrastructure. But really, it's just Jasper Bernes' counterlogistics essay wrapped up in some new giftwrap. Excerpted from Endnotes Volume 3.
Download printable version here. (Print double-sided and "flip on short edge.")
Block the flows. Flood everywhere.