This text was submitted to me anonymously for design-help*, and then distributed widely at the 2014 Earth First Winter Rondy and the "People's Climate March" in New York City.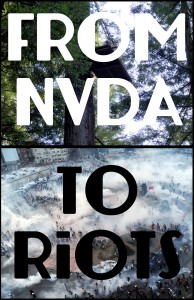 Click here to download an imposed PDF for printing.
Print double-sided on letter-sized paper (8.5″x11″) and "flip on short edge."
*If you have a text that you would like to turn into a zine PDF and that I find affinity with, please write me at secretadmirerdistro@riseup.net.